Spotlight: Women in Optometry
in Diversity, Equity & Inclusion
For the past century, the number of women practicing in optometry has continued to grow -- today, women account for 45% of all practicing ODs in the U.S. In the National Vision Doctor of Optometry network, the percentage is even higher.
Read more in this round-up of articles from Women in Optometry showcasing the stories of women practicing in the National Vision network.
Doctor Cultivates Her Interests In Vision And Vineyards
Amy Walport, OD
"With a desire to expand her family and return home, Dr. Walport began the process of moving and starting the next leg of her career." - Read the story at Women in Optometry.
---
Serving The Community By Removing Barriers To Quality Vision Care
Priya Kaura, OD
"Priya Kaura, OD, came to the U.S. from Canada with one goal: providing eye care in places where it is not easily accessible." - Read the story at Women in Optometry.
---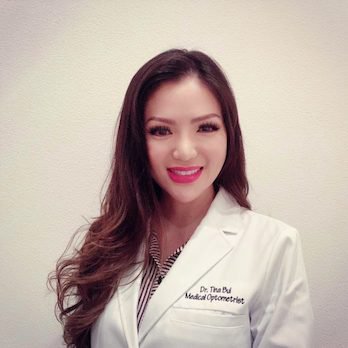 Finding Her Fit In A Corporate Setting
Tina Bui, OD
"She found delight in being able to provide comprehensive primary care and have a more reasonable workload." - Read the story at Women in Optometry
---
Externship Experience At America's Best Helps Student Find Her Optometric Home
Angelika Pacholek, OD
"At America's Best, I could focus more on the patient and gain the experience I needed. Because of that, I feel like I was more prepared." - Read the story at Women in Optometry
---
Doctor Finds Stability In A Familiar Place
Sarah Manongdo-Joya, OD
"Getting that job security even during COVID was a wonderful feeling." - Read the story at Women in Optometry
---
All Of Her Focus Is On The Patient In The Chair
Fazeela Karim, OD
"The majority of patients who come in, come in for accessible and affordable eye care. They see an amazing doctor, and they return for that doctor." - Read the story at Women in Optometry