Spotlight: Women Leading Transformation
in Diversity, Equity & Inclusion
Across the company and throughout the industry, National Vision women are leading success and creating a legacy of transformation. Here's a round-up of articles and events in 2021 featuring our women in leadership.
Nikiis Doherty
Manager, Culture, DE&I & Philanthropy
National Vision, Inc.
"Our mission as a department is to truly infuse DE&I into our culture here through authentic action. Our goal is to remain dedicated to this committed work and have every optometrist in our network feel comfortable in bringing their full selves to work every day."
- Featured in Impact HBCU, an event hosted by Black EyeCare Perspective to reach black students at Historically Black Colleges and Universities (HBCUs).

Watch the Impact HBCU program on Black EyeCare Perspective's website.
---
Jacqueline Grove
Senior Vice President, Talent and Development; Diversity, Equity and Inclusion; Culture; and Philanthropy
National Vision, Inc.
"We're trying to shape a more diverse and inclusive future for the optical industry by sponsoring scholarships and educational opportunities focused on supporting BIPOC students and students from under-represented communities."
- "#HerStory2021: Most Influential Women in Optical" Vision Monday cover story, May 2021

Read the story on Vision Monday's website.
---
Megan Molony
Senior Vice President, Merchandising and Managed Care
National Vision, Inc.
"I'm excited because in the past year, many more options are coming on the table in the space where we are, so we finally able to evaluate what's out there and what's right for us, what fits the consumers that we serve. We're believers, it's a good story and it will be expected by our customers and patients. It's the responsible way to go."
- "Sustainability Rising" Vision Monday cover story, March 2021
Read the story on Vision Monday's website.
---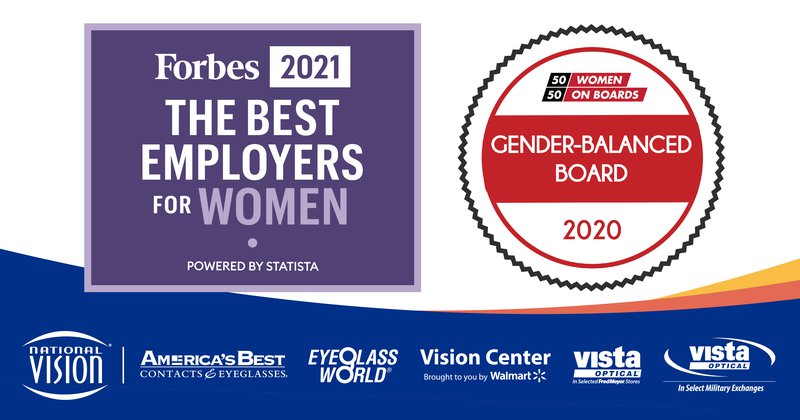 Throughout National Vision, women are leading success. Last year, National Vision was recognized for gender diversity by Forbes and 50/50 Women on Board.
Read more here: National Vision Wins Two Awards Celebrating Gender Diversity